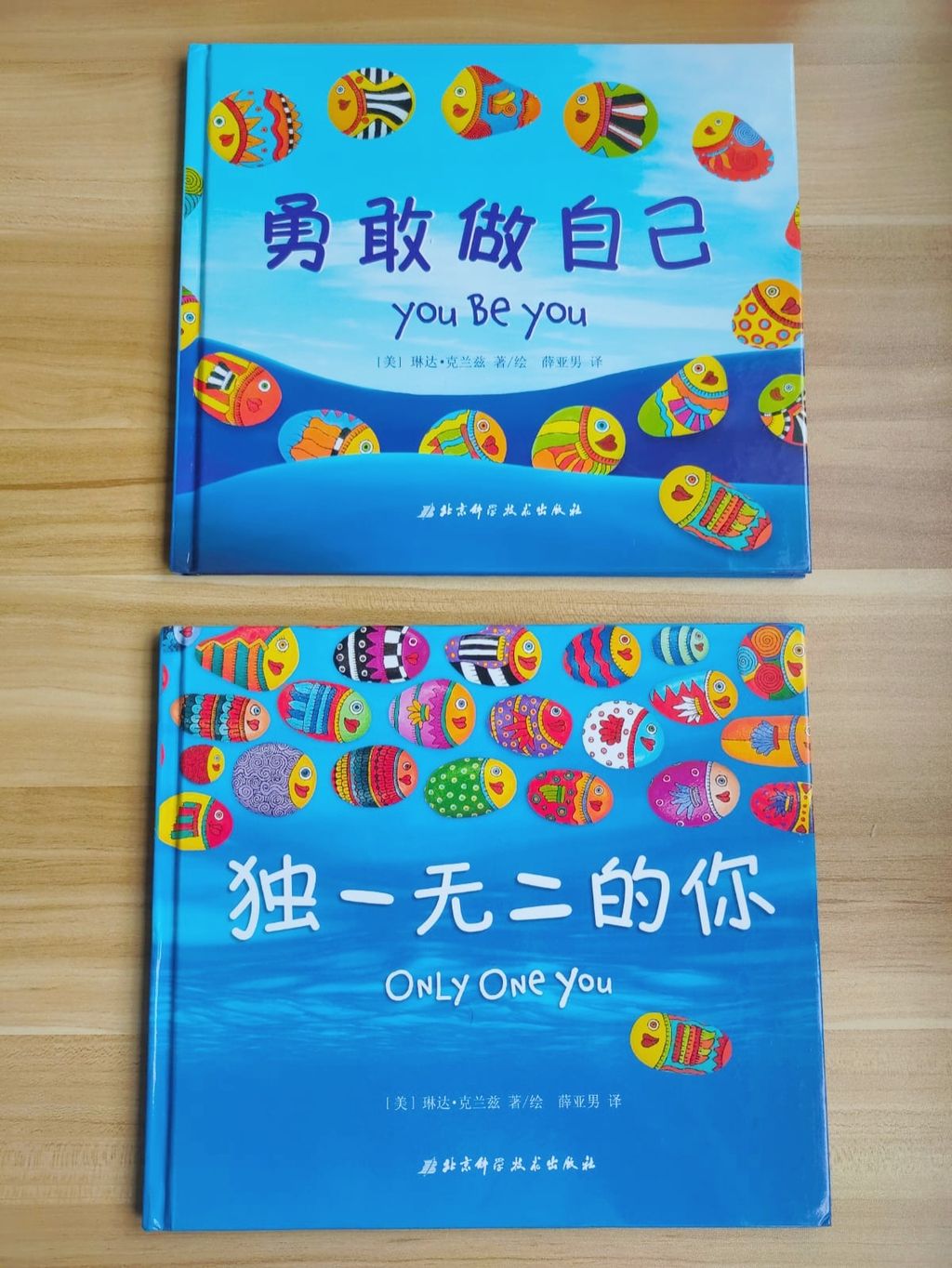 Preorder: You Be You 勇敢做自己 / Only One You 独一无二的你
勇敢做自己+独一无二的你 - 人生如旅,让孩子带上勇气和智慧出发。
在《独一无二的你》中,在小鱼丹尼即将出发去探索世界之前,爸爸妈妈告诉丹尼他是独一无二的,也告诉他如何在与别人和睦相处的同时,做个独立而特别的自己。
带着父母分享的人生智慧,在《勇敢做自己》中,小丹尼满怀期待和自信的出发了,在独自探索了世界之后,他回到家把自己的见闻也分享给父母,聪慧的小丹尼不仅明白自己是独一无二的,也看到了别人的特别之处和这个世界多彩的美,更体会到了分享所给他的收获。爸爸妈妈很欣慰,他们告诉丹尼,生命是个漫长的旅程,要勇敢做自己。
"You Be You" + "Only One You"
In "You Be You", when Adri sets out to explore the ocean, he has no idea how colourful the world is. He quickly discovers that there are all kinds of fish in the deep blue sea: big and tiny, smooth and spiny, colorful and plain, different and the same. Join Adri as he travels the ever changing currents of the ocean and see if you can find your favorite rockfish among the waves!
In "Only One You", Adri's mama and papa share some of the wisdom they have gained through the years with their eager son. Their words, simple and powerful, are meant to comfort and guide him as he goes about exploring the world. This exquisitely illustrated book explodes with color and honest insights. Kranz's uniquely painted rockfish, set against vibrant blue seas, make an unforgettable and truly special impression. Only One You will inspire parents and children of all ages as they swim through life.
---