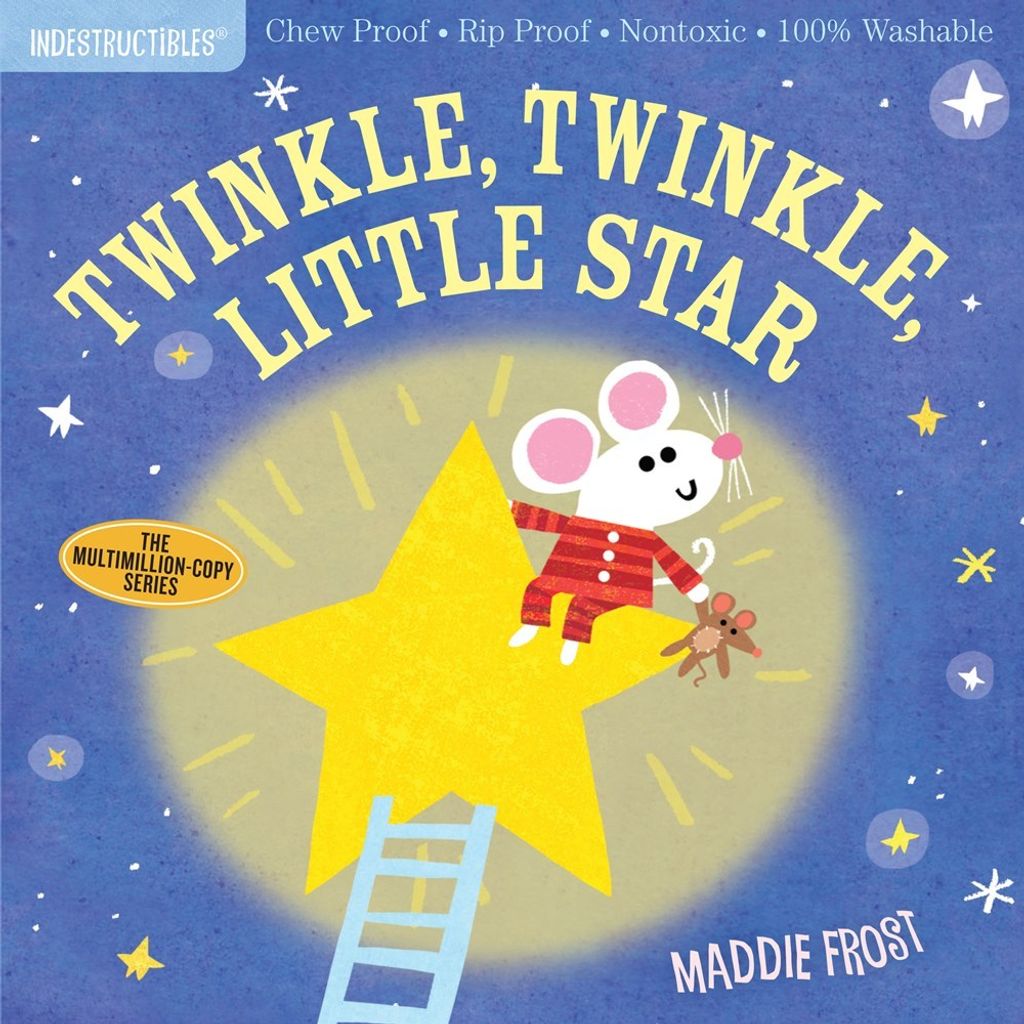 Twinkle Twinkle Little Star (Indestructibles)
From artist Maddie Frost, here are three delightful additions to the series, each featuring lyrics from beloved children's songs for a special bonding moment of reading out loud and singing. Twinkle, Twinkle, Little Star is a soothing bedtime read aloud, introducing baby to a favourite song and the concepts of rhythm and rhyme.
With over 4 million copies in print and continually growing sales, INDESTRUCTIBLES is becoming the trusted series for introducing little ones to story time. Printed on lightweight, nontoxic paper like material, INDESTRUCTIBLES are easy to clean (even dishwasher safe) and 100% chew, rip, bend, and drool proof.
ISBN: 9781523505111
Age: 0-2
---