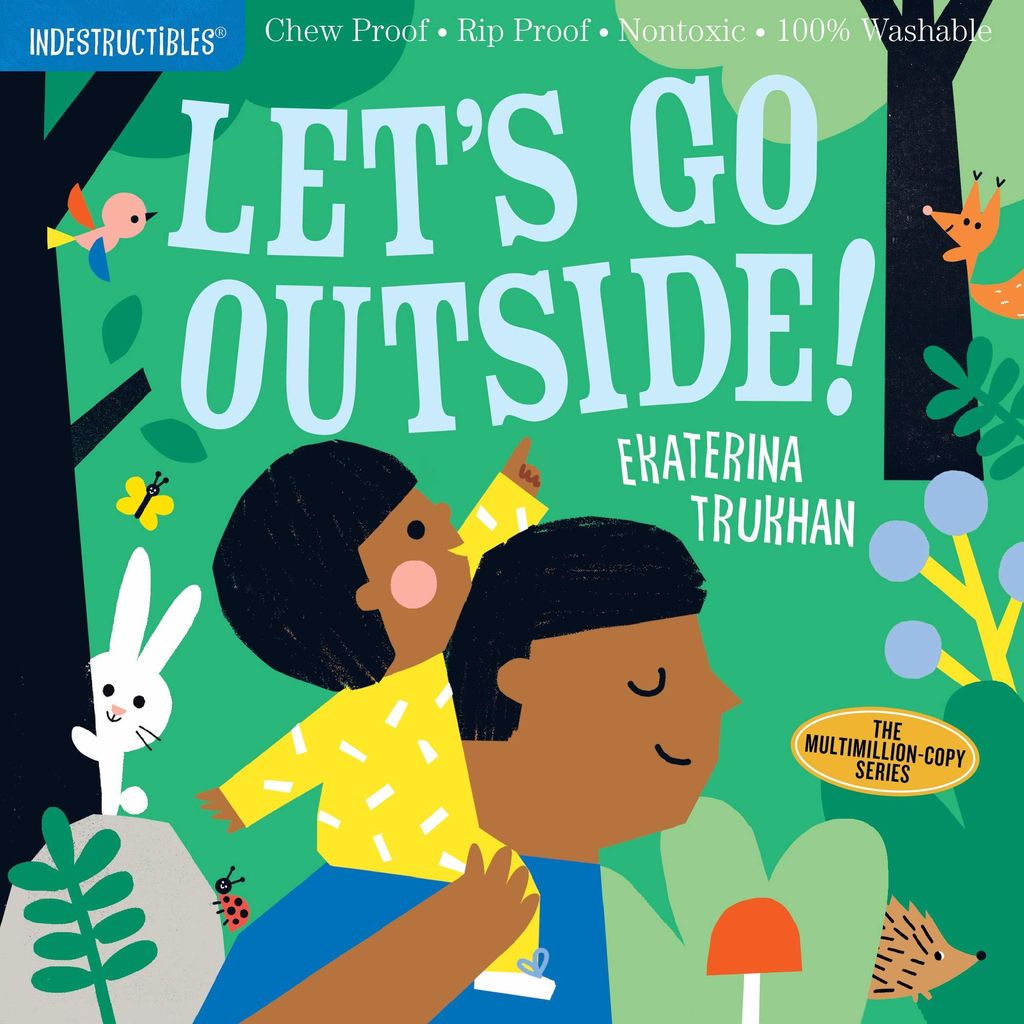 Let's Go Outside! (Indestructibles)
Let's Go Outside! celebrates the wonders of nature—the blue sky and tall, tall trees, the splish of a fish and the buzz of a busy buzzy bee.
Now selling a million copies a year, INDESTRUCTIBLES is the runaway little series! Printed on a special nontoxic, 100% washable, paperlike, recyclable material that is rip proof, chew proof, and drool proof, they are books designed for the way babies read—with their mouths!
ISBN: 9781523509867
Age: 0-2
---