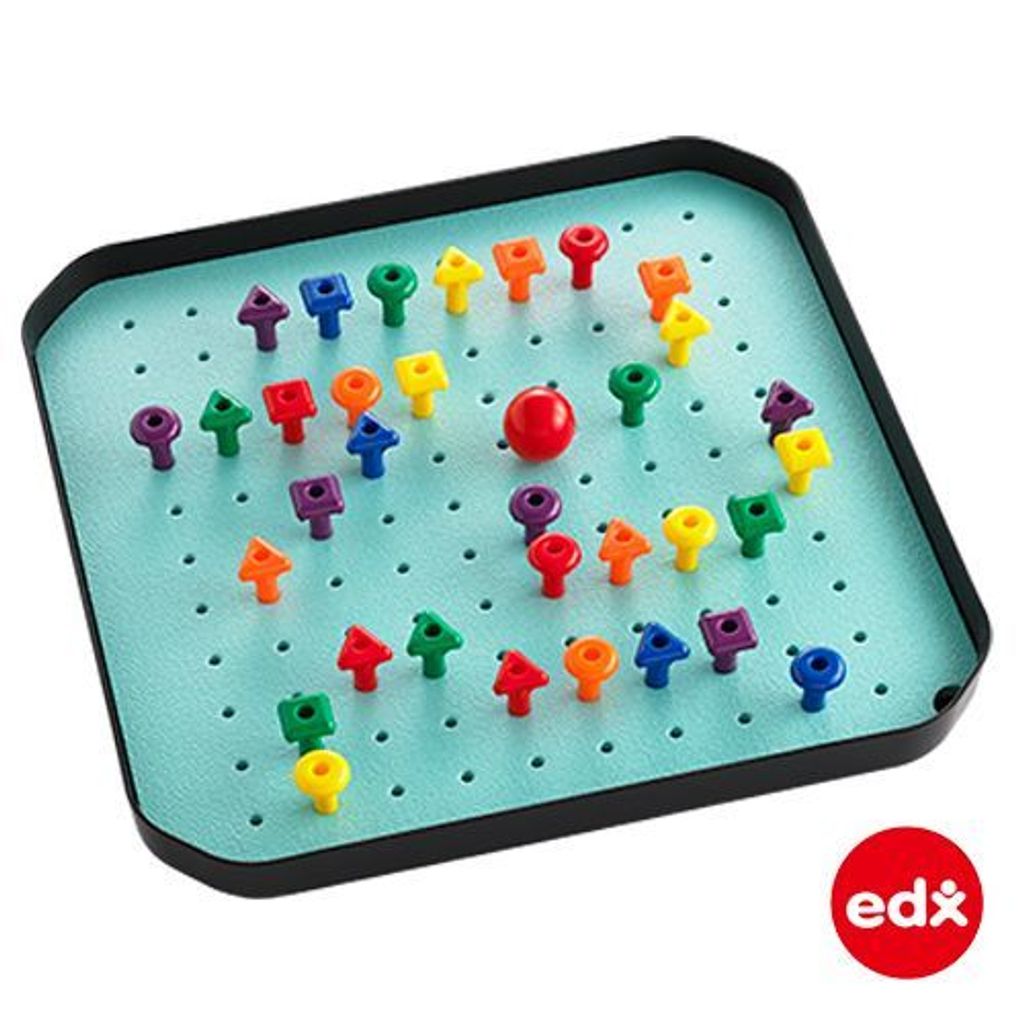 Fun2 Jumbo Geo Peg Set
Children love playing with these large pegs and developing their find motor skills via pushing and pulling pegs, stacking pegs, and building tracks. Also, a great material for sorting and patterning for young children.
The pegs are also suitable for Montessori teaching. Each peg has a hole on top and can be stacked for early block graphs, sequencing and abacus work
STIMULATE FINE MOTOR SKILLS -- This 19.5" square, foam pegboard contains 110 holes for our Geo Pegs. The light blue surface makes the colors on our pegs pop!
EXPLORE WITH FUN2 PLAY -- The Fun2 Play Tray easily contain pieces. The Geo Pegs allows sorting and patterning to your personalized STEAM activity station!
Suitable for age 18m+
Set includes: 36 Geo Pegs, Fun2 Geo Pegboard and Fun2 Play Tray
---